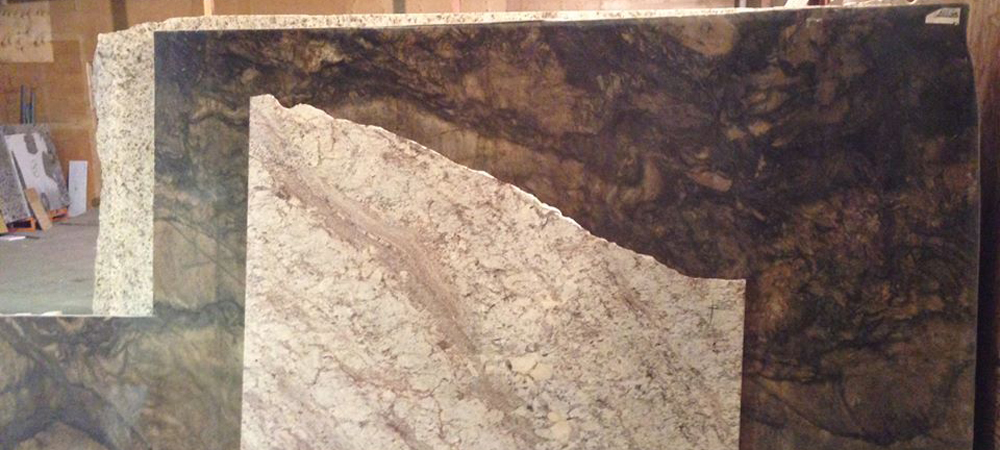 Have you got a pen and a scrap of paper?  Here is what to do to get a fast and accurate quote for your kitchen or bathroom granite countertop:
1. Take Measurements
Take measurements – Be exact, but round up or down to the closest inch.
2. Edges
What edges are polished and what edges are against a wall, stove or fridge?
3. Colour and Thickness
What colour & thickness (3/4 inch or 1 1/4 inch) – if you don't have anything in mind yet, that is ok.  We will take a tour through our outdoor showroom and you can pick from the 200 slabs we have in stock!
4. Sink Type
Sink type (undermount or other) and where – we have standard 18 gage undermount stainless sinks at a great price.  Or bring your own!
5. Stove Type
Stove type and where – is it a cooktop in the center of the island or a range with the controls at the front?  This is important because we may need extra granite behind your stove!
6. Backsplash
Do you want backsplash and where does it go?
Next Steps
The easiest way to get a fast quote is to drop by our showroom (335 East Dewdney Ave).  There we can sit down and go over all the details.  It will take us about 15 minutes all together and we'll take you on a tour of the 200 slabs we have in the back so you can pick one that you like!
The alternative is to fax (306-530-1117) or email (sales@granitebywednesday.ca) your information to me.  Make sure to include your contact information just in case we have any questions.